There is dysfunction inside Vice President Kamala Harris' office and aides and administration officials say it's 'not a healthy environment.'
How stunning. Kamala always came across as so incredibly likable.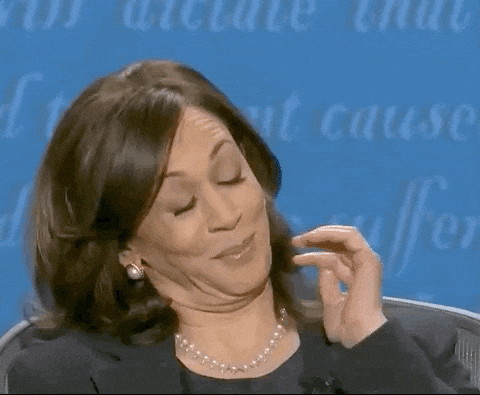 Upon reflection, she might be the most unlikeable person in American politics.
A Politico report published Wednesday described Vice President Kamala Harris' office as "chaotic" with a "tense and at times dour" atmosphere — a place where, as one source said, "people feel treated like s–t."
"People are thrown under the bus from the very top, there are short fuses and it's an abusive environment," said the same source who claimed staffers are "treated like s—." "It's not a healthy environment and people often feel mistreated."
No doubt Kamala Harris was shocked by the report and took immediate steps to improve conditions for staff and foster a more welcoming environment.
Yeah, not exactly.
Symone Sanders, a Harris senior adviser and chief spokesperson, called Politico's anonymous sources "cowards" for airing their complaints in the media.
"We are not making rainbows and bunnies all day. What I hear is that people have hard jobs and I'm like 'Welcome to the club,'" Sanders said. "We have created a culture where people, if there is anything anyone would like to raise, there are avenues for them to do so. Whoever has something they would like to raise, they should raise it directly."
Well, that statement should put the rumors to bed, Symone!
So there you have it. Kamala Harris is the new Ellen DeGeneres.
https://omny.fm/shows/hammer-and-nigel-show/vp-kamala-harris-staff-hates-her-too