Everything was perfectly fine in the financial markets a few days ago. Stocks were rallying, positive news on the COVID-19 vaccine filled investors with optimism, and hardly anyone cared that a man with dementia and his communist running mate had won the election.
There was optimism in the air. The squirrels were merry. Everyone seemed happier than they've been in months – except for Democrats, who won the election but are still acting like miserable brats as usual.
Then Thursday came and financial markets went to hell in a handbasket. What happened? Ninny Democrats took a dump on the economy.
The U.S. imposed new COVID-19 restrictions in New York following a rise in new COVID-19 cases over the past 10 days. On Wednesday, the country saw a record 136,325 new cases, according to Johns Hopkins data.
How odd. And here we thought Biden's silence on the lack of social distancing at post-election 'super spreader' celebrations in New York meant the risk of Coronavirus infection was over. After all, Biden and New York Gov. Andrew Cuomo are experts on reducing the spread of Coronavirus. Just ask them!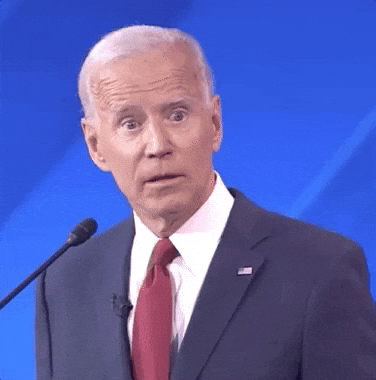 On a related note: Gov. Andrew Cuomo is also an expert in reducing overcrowding in nursing homes.
New York has experienced at least 540,965 confirmed cases new cases of COVID-19, with more than 30,000 deaths. New York governor Andrew Cuomo announced several measures that go into effect two weeks before the Thanksgiving holiday.
New York isn't alone in imposing new restrictions.
Indiana Republican Eric Holcomb, a closeted Democrat who was tragically re-elected on Nov. 3rd, announced Wednesday he's signing a new executive order on Sunday that will focus on the state's coronavirus map and coronavirus restrictions for counties that are "orange" and "red."
Holcomb said social gatherings will be limited to 50 people in Indiana counties that are orange, and 25 people in counties that are red.
So if you have any big events planned, be sure to hold them outside of red and orange counties. Wait…
"Mock and Rob" discussed the Thursday market crash and 'Democrat' Governor Eric Holcomb's latest draconian measures to fight Coronavirus on today's show. Click below to listen.