Fresh cringe on the Biden front after a new accuser stepped forward last week to allege the former Vice President and presumed loser of the 2020 presidential election complimented her breasts when she was 14 years old.
"The woman, Eva Murry, told Law&Crime that Biden complimented her on the size of her breasts at the First State Gridiron Dinner & Show in 2008, a long-running roast of and party for politicians, journalists and prominent business figures held each year in Delaware," Law&Crime reported. "Murry says she remembers the event occurring sometime around May of that year."
Law&Crime added that a friend of Murry's and Murry's sister said that she told them about what happened after it happened, and four other friends said they were also told about it a few years later.
"I remember walking into the lobby and being in awe of all the people in such fancy clothes," Murry said in an interview. "Our two parties of people gravitated towards each other and everyone started saying their hellos. When it was Biden and my aunt's turn to say hello, he quickly turned to me and asked how old I was. I replied with my age and he replied with the comment 'Fourteen? You're very well endowed for 14!' I was confused but it was definitely weird, he looked me up and down and hovered his eyes on my chest so I had some clue [about] the notion of his comment but didn't fully understand at the time. We quickly separated from his area after the encounter."
We now pause this blog entry for a moment of personal reflection: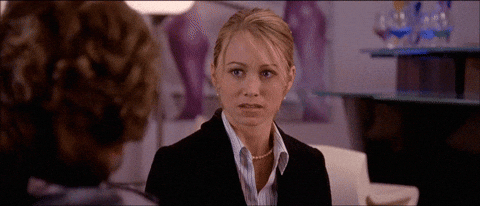 We continue…
"I feel his comments were verbal sexual harassment," Murry continued. "I think I was too naive to realize exactly what it meant at the time but I vividly remember the uncomfortable feeling I had in the pit of my stomach during the whole encounter. It wasn't Biden's words alone that made me so uncomfortable, it was the look, the tone, the whole general vibe was off."
Biden is also facing allegations that he sexually assaulted his former Senate staffer Tara Reade in 1993, and the Daily Wire reported last week on eight other women who have accused Biden of sexual misconduct and inappropriate touching as well!
One would assume that all these Befuddled Biden indiscretions would result in mass condemnation from the Democrat party and the many high-profile champions of the #BelieveAllWomen #MeToo #WeBelieveSurvivors movements. One's assumption would be tremendously incorrect.
Women's rights champion Lisa Bloom, daughter of Gloria Allred tweeted the following message to Tara Reade last Friday:
"I believe you, Tara Reade. You have people who remember you told them about this decades ago. We know he is "handsy." You're not asking for $. You've obviously struggled mightily with this. I still have to fight Trump, so I will still support Joe. But I believe you. And I'm sorry."
"Ms. Reade's struggle is just like that of the hundreds of victims I've represented for decades, and still do," Bloom cluelessly continued. "I have also sued and gone after many Democrats though I am a lifelong Dem. I used to think sexual assault was more common on the right but it's not. It's everywhere."
Inescapable Conclusion: Lisa Bloom is an unbelievably hypocritical sea hag.
The Chicks on the Right offer some perspective on the latest allegations of Joe Biden's skeevy behavior in the clip below.
https://omny.fm/shows/chicks-on-the-right/new-biden-accuser-steps-forward
Photo: ERIC BARADAT
 / 
Contributor / Getty Images