Noah Colvin, the man who hoarded 18,000 bottles of hand sanitizer and resold several hundred of them for as much as $70 per bottle, says he not sorry he attempted to profit from the Coronavirus pandemic and he won't apologize for engaging in price-gouging.
"Sorry for purchasing — sorry for buying all this? … uhh … No, I don't think that I would," Colvin told Hunter Hoagland, a reporter with Chattanooga NBC affiliate WRCB.
Colvin took a 1,300-mile road trip across Tennessee and into Kentucky and filled a U-Haul truck with thousands of bottles of hand sanitizer and thousands of packs of antibacterial wipes, mostly from 'little hole-in-the-wall dollar stores in the backwoods, according to an article in Saturday's edition of the New York Times.
https://imgflip.com/gif/1gtlra
Fortunately, Amazon and eBay put an end to Colvin's pandemic profiteering plans by prohibiting the sale of such items to combat price gouging.
Satisfying Result: Colvin was left "sitting on 17,700 bottles of hand sanitizer and had no idea what to do with them.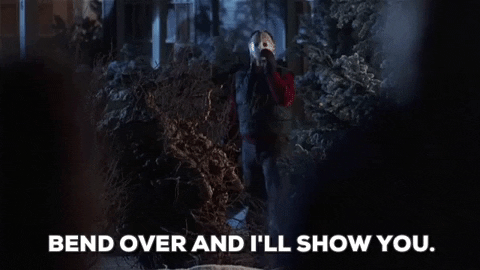 After besmirching his family's good name and facing backlash online, Colvin (reluctantly) chose to donate the rest of the sanitizer.
"With business, there are wins and losses, and this is a situation where cutting my losses is the right thing to do," Colvin told WRCB.
Random and Totally Unrelated Question: How much Purell does it take to sanitize a parasitic soul?
Hammer and Nigel are proud to nominate Noah Colvin for inclusion in 2019's "Pandemic Punks & Pukes" Hall of Fame.
Noah Colvin's story is included in today's edition of "Are You Okay with This?"
https://omny.fm/shows/hammer-and-nigel-show/is-this-anything-2